Company Profile
Vision IPTV is the best leading Indian TV channel providing IPTV Services across the USA and Canada, acting as one of the main sources of entertainment for all the Indian Immigrants also because of the Indian channel lovers. We believe in forming long-lasting relationships with our customers, that's why over the years our customer base has expanded, all because of our loyal customers.
We believe in providing the best value for your money and thus, our sole purpose is to supply exceptional, yet affordable quality services and color your life canvas with the spangles of entertainment.
What makes us a special and most demanding IPTV service provider is our glitch-free services. Our data centers are strategically located in (Taxes) USA and across the USA and Canada to bring the live streaming with no delay and freeze, which suggests now you enjoy the Live game real-time fully HD channels.
If you've got been watching your favorite shows through the local cable operator, then this is often the time to select something better and advanced Indian IPTV Subscription with Vision iptv. We guarantee that your television viewing experience is going to be revolutionized and you'll eagerly look forward to going home from work and enjoy your favorite Indian TV shows together with your family.
Features :-
There are over 8000 plus international channels and 3300 regional live TV channels in multiple languages.
Huge on- demand content available across the library for access all the time Competitive cost, about 6 dollars a month.
A long- term subscription package, avoiding service interruptions and having to pay the service multiplex times.
The programs are updated regular, bringing the latest programs and episodes for users
There are no costs other than the yearly cost paid initially.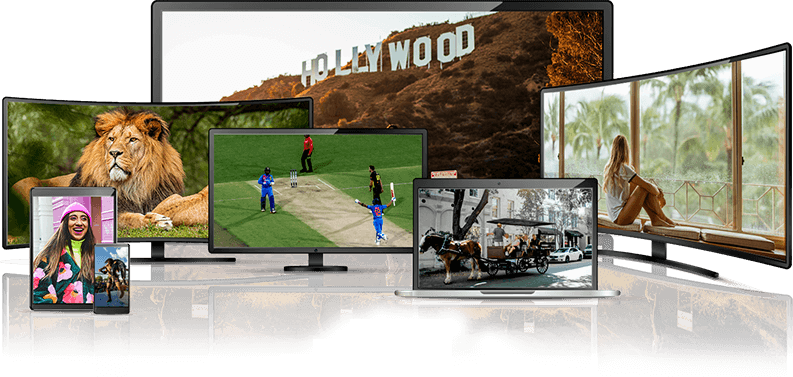 Informations :-
24*7 Technical Support & Customer Service
Please Notes we also provide sales,customer service and technical support in Hindi,Punjabi,Urdu,Bangla/Bengali & Gujarati too.
Best Selking Iptv in 2019 - 2020
Pause or rewind TV
ENJOY LARGEST BOLLYWOOD LIBRARY OF THE WORLD